Vincent Road, Woolwich, SE18 6RG
Vincent Road,
Woolwich,
SE18 6RG
Plumcroft Primary School Activity Diary
Monday
New Parent Group (0-1yr)
Play & Rhyme Time
9:30am – 11:30am
New Parent Group (1-2yrs)
Messy Play
12:45pm – 2:45pm
Tuesday
New Parent Group (0-1yr)
Play & Rhyme Time
9:30am – 11:30am
New Parent Group (0-2yrs)
Soft Play
Session suitable for babies with
additional support
12:45pm – 2:45pm
Wednesday
New Parent Group (0-2yrs) Soft Play
Session suitable for babies with
additional support
9:30am – 11:30am
New Parent Group (0-2yrs) Soft Play
Session suitable for babies with
additional support
12:45pm – 2:45pm
Thursday
New Parent Group (0-1yr)
Play & Rhyme Time
9:30am – 11:30am
Bouncing Babies (0-1yr)
12:45pm – 1:30pm
Friday
New Parent Group (0-1yr)
Play & Rhyme Time
9:30am – 11:30am
New Parent Group (0-1yr)
12:45pm – 2:45pm
Dad's Day Starts 24th September
Between 9:30pm – 2:30pm
Light refreshments provided
(New Parent Groups will not run this day)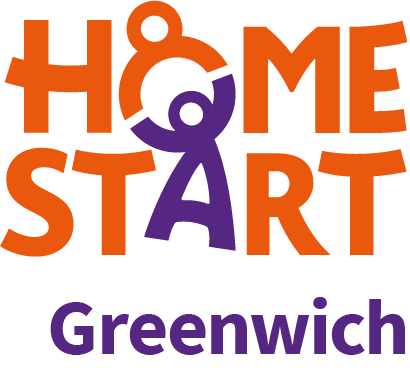 Additional Activities & Course Information
Get involved in our wide range of activities!
Drop In Activities
AUTISM WEEKLY MEET-UP:
Playgroup for autistic children (no age limit)
BABY GROUP:
Fun bonding & play drop-in for 0-1 year olds. (Brookhill, Slade, Plumstead & Glyndon)
BABY WEIGH & PLAY:
Opportunity to drop-in and weigh your baby and socialise with other mums. (Glyndon)
BREAST FEEDING SUPPORT GROUP:
Support for mothers who are breastfeeding. (Brookhill)
BUMP, BIRTH AND BEYOND:
Support & Preparation for expectant families. (Brookhill)
CHILD HEALTH ADVICE:
Child health drop-in clinic (Brookhill)
CHILDMINDERS STAY & PLAY:
Play session for childminders and the children in their care. (Slade)
HER CENTRE WOMEN'S GROUP (COFFEE MORNING):
For women needing confidential advice on practical and emotional issues. (Brookhill)
INTEGRATED THERAPY SESSIONS:
Drop-in clinic to for under 5's to see Physiotherapist, Occupational and Speech and Language Therapist. (Brookhill)
FAMILY SATURDAY CLUB:
Fun activities for all the family every 1st Saturday of the month. (Brookhill)
MONTHLY MEET-UP FOR FAMILIES WITH DOWNS SYNDROME:
All ages welcome first week of each month. (Plumstead)
RHYME TIME 0-5 YRS:
partnership with Library which includes sing-a-long rhyme time sessions. (Slade)
SPECIAL BABIES & CHILDREN 0-5 YRS:
Music, singing & sensory activities for babies with delays or SEND children (Drop in) (Slade)
SPEECH AND LANGUAGE THERAPY SESSION:
Drop-in session to meet your local Speech and Language Therapist who can give you advice on your child's speech development and answer any questions you may have about your child's communication, even if they speak other languages. (Brookhill)
STAY AND PLAY:
This is a centre run session where you come and stay with your child to enable you to meet other parents and carers in a friendly and fun atmosphere with opportunities to play and engage with your child. 50p per family. (All Centres)
STICKY FINGERS:
Messy play and exploration for walkers to 36 month yr olds. (Plumstead)
STOP SMOKING CLINIC:
Drop-in clinic which offers advice, support and resources to help individuals to stop smoking (Glyndon)
Fixed Time Activities
ACTIV TOTS:
A fun way to learn about natural exercise for pre-school children aged 2 years onwards. (Slade, Glyndon & Plumstead)
AIM KARATE KIDS:
Martial arts for Autistic/ADHD & Dyspraxia children (no age limit)(Brookhill)
BABY BALLET: 2-4 YEAR OLDS:
5 week course in beginners' ballet. (Slade)
BALLET SESSIONS FOR 2-10 YEAR OLDS:
On-going ballet lessons which includes techniques and termly performances. Ballet can assist and improve the development of children in their early learning years. Benefits include:*Nurture Confidence *Enhance focus* Promote bonding*Enable children to learn strength, flexibility & movement *Platform for self-expression. (Brookhill)
MUSIC THERAPY:
Come and try the various instruments and join in with the Music Therapist who runs the group. This helps your child be ready for nursery or school by supporting their core skills of listening, confidence and social awareness. (Brookhill, Glyndon & Slade)
TINY FEET:
These sessions are a great introduction to dance and movement classes for toddlers and their parents. With fun steps, great music and passionate teachers you are guaranteed an exciting introduction into the world of dance. All walkers to pre-school aged children are welcome. (All Centres)
ZUMBA:
Keep fit exercise for adults (Brookhill)
Pre-Booked Courses/Activities
BABY MASSAGE:
Learn massage techniques for pre-crawlers (Glyndon & Slade)
BOUNCING BABIES:
Singing with your baby course using actions and gestures (Brookhill)
BOY'S TALK:
5 week Positive & involved parenting course to build happy, confident and calm boys (Brookhill)
ESOL COURSE:
English for speakers of other languages (ESOL). Learning English or improving what you already know is really useful if you want to study or gain employment. (Brookhill)
FUNCTIONAL SKILLS COURSE:
Enables you to gain practical skills in English, Maths and ICT for all learners. It provides you with essential knowledge, skills and understanding that will enable you become confident and independent in daily life and work. (Brookhill)
MAKE A STORY BAG:
Parents select a book, and decorate a bag using props and resources to help their children understand and enjoy the story.(Slade)
MAKING CHILDREN'S CLOTHES:
Sewing course using sewing machines to make children's clothes. (Plumstead)
MIDWIVES:
Pre-natal & Antenatal clinics. (Brookhill, Slade)
WEIGHT MANAGEMENT:
12 week course that involves BMI and blood pressure checks, weekly weigh-in, healthy eating and physical activity. Weekly smart goals and progress checks. (Brookhill)
LEARNING THROUGH PLAY 2-4 YR OLDS:
Activities with 18 months plus to help them with communication and confidence building. (Glyndon, Plumstead)
BIG HOPES BIG FUTURES:
Home-Start Greenwich are running these pre-school readiness early learning sessions for parents and children. They are 12 week structured sessions around the needs of your child, including helping to establish routines, potty training and early literacy skills. (Glyndon)
HOME-START FAMILY GROUP:
Attendance by invitation only. Group for Mums to get together to support each other and enjoy learning some new skills. (Brookhill)
MAKE-UP LESSONS:
5 week Make-up lesson tutorial classes. (11th Jan-8th Feb) (Brookhill)
FAMILY LEGAL ADVICE:
Advice and information on child contact, disputes between parents, domestic violence and disputes with social care. By appointment only. Call Slade Children's Centre to book your appointment. (Slade)
MUMS AID POSTAL NATAL COUNSELLING SESSIONS:
Free post-natal counselling for mothers with a baby under 2 years old. For women experiencing emotional difficulties during pregnancy and after having a baby. By referral only. Booked appointments. (Brookhill)
Specific Children's Centre Support
FAMILY SUPPORT:
Children's Centres offer support to families within our area in a variety of ways. All families go through some difficult times and our service understands that we can play a part in empowering mothers, fathers and carers in their role as parents. We can signpost you to services which you may wish to access. We can offer you one to one support with various issues. If you have concerns about anything please talk to our staff.
INFANT FEEDING:
We have now received accreditation for the UNICEF Baby Friendly Initiative (BFI) Award. This means we will be promoting breastfeeding, safe and responsive bottle feeding and strong and loving relationship[s between parents and their babies. Please speak to a member of staff.
PARENTS FORUM:
The Parents Forum is made up of parents who want to get involved with the Children's Centre which they normally attend. There are opportunities to have your say regarding activities and events which take place at the centres. If you would like to get involved please contact the Children's Centre which is closest to you.
We want you to come and enjoy the activities at our centres, we know the challenges of getting children ready and the logistics of getting anywhere, please call us if you are running late and please let us know how we can help.
More than one? Don't be put off by the age ranges, it can be difficult to attend a class not designed to meet all your children's needs, do not be put off, we are here to help and can accommodate most requests.
Talk to Us:
Service Development Team - 07739630463
Our activities are mostly free however some activities require a fee to be paid in full on the first day of your course/activity.
The prices are as follows:
Stay and Plays a charge of 50 pence per family per session
Some courses have a cost and this information will be on the course leaflet. Concessions are available.
Some course Bookings are payable in advance for the whole course which would be a one off or a term.
No fee will be payable for any of our Health Services for example the Midwife Clinic, Developmental Checks, Health Visitor Clinic and Breastfeeding Support Group. If you require any further information please do not hesitate to get in touch with us.
Some crèches will have a small attendance charge but most are free. Please check course leaflet.
If you or your child are unable to attend due to illness or an emergency please contact us. Places are forfeited for the remainder of the course if no contact to cancel your place is made.
Volunteering Opportunities
Anyone interested in volunteering either as a home-visiting volunteer for Homestart Greenwich or in the Children's Centres to support services please contact us admin:
020 8317 4298 or email: admin@homestartgreenwich.org.uk
Oak House,
71, Barnfield Road,
London,
SE18 3UH
Registered Charity no. 1189897
Registered Company no. 08676376
Community partnerships, donations and fundraising
Oak House,
71, Barnfield Road,
London,
SE18 3UH
Registered Charity no. 1189897
Registered Company no. 08676376
Community Partnerships, Donations and Fundraising